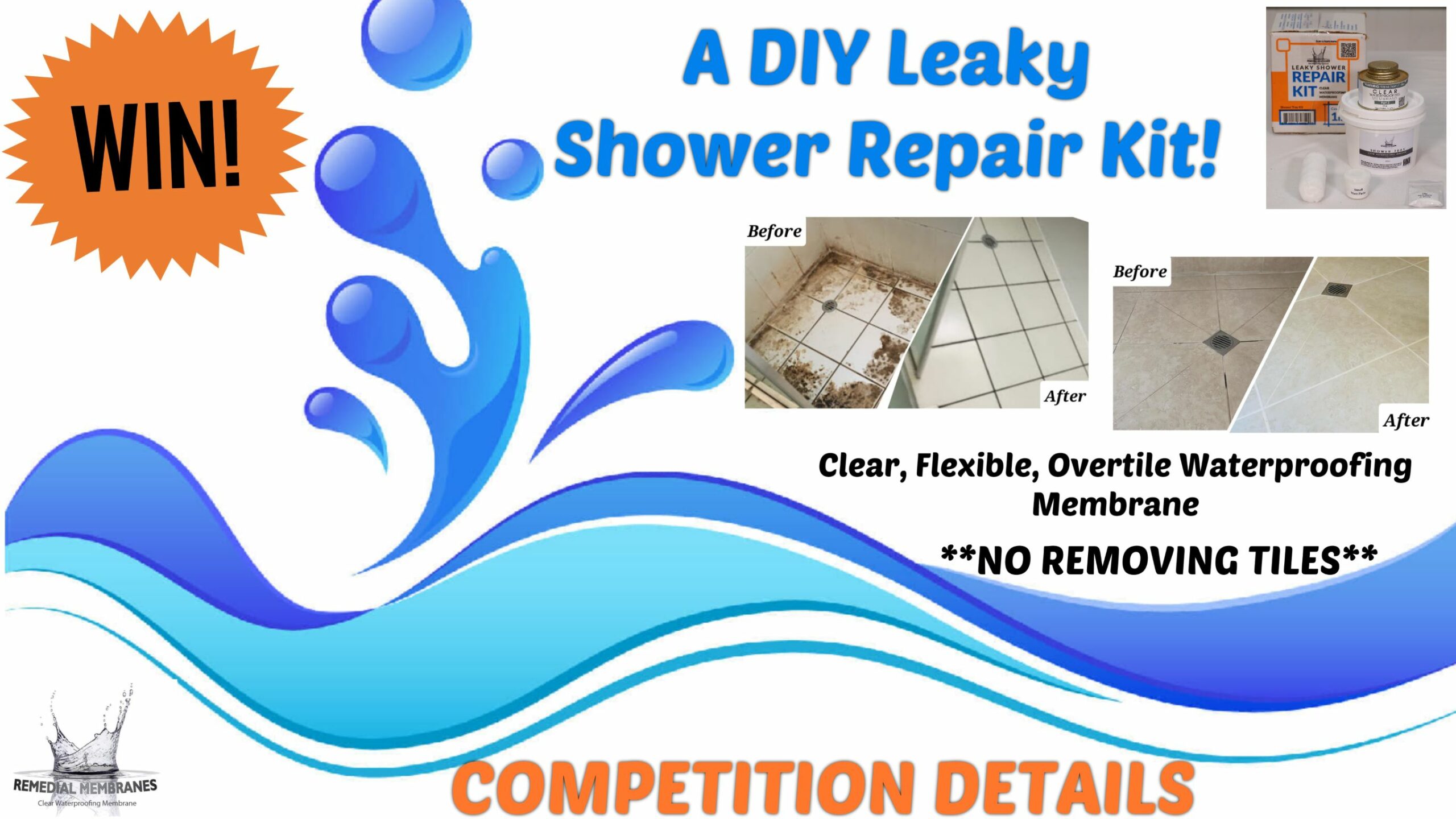 HOW…Does the Leaky Shower Repair Kit Work?
Meet Remedial Membranes, the leading manufacturer for remedial waterproofing clear & flexible waterproofing membrane. So what does this mean and how are we different?
A leaky shower may seem like a small thing, starting with small signs such as mould or discoloration, but if left untreated can lead to structural damage and large costs. Most of the time leaky shower repairs are delayed purely because people are not sure how to rectify the matter or fears of large costs. In the process of building a shower the waterproofing membrane is usually installer UNDER the tiles, so if it fails, it means the tiles have to be ripped up to remove the membrane. However, with our over-tile waterproofing membrane you are able to repair your leaky shower WITHOUT REMOVING TILES, meaning that bathroom repairs no longer be a large expense. Isn't that amazing?! 
For further information on our Leaky Shower Repair Kit, you can visit our official website page – CLICK HERE 
To celebrate the launch of Remedial Membranes Leaky Shower Kit now available at Mitre 10, we are giving you the opportunity to WIN your own Leaky Shower Repair Kit, valued at over$160!
Simply visit your local Mitre 10 store at either Coffs Harbour, Woolgoolga, Macksville or Port Macquarie and take a selfie with our instore display, (similar to the example here on the right). Then send your selfie along with the following info It's THAT easy:
– #MightyLeakyShowerRepairCompSelfie
– Full Name
– Phone Number
– Local Store
– Email
– Local Store Name
– Referral Name (Make sure this is included or you additional entry won't be added)
Whatsapp or SMS Entry to : 0405 930 059
Email Entry to : social@remedialmebranes.com.au
Entry Form with selfie =1 entry
1 Referral = 1 additional entry for each 1 referred that enters (make sure they enter your name/URL to get the entry)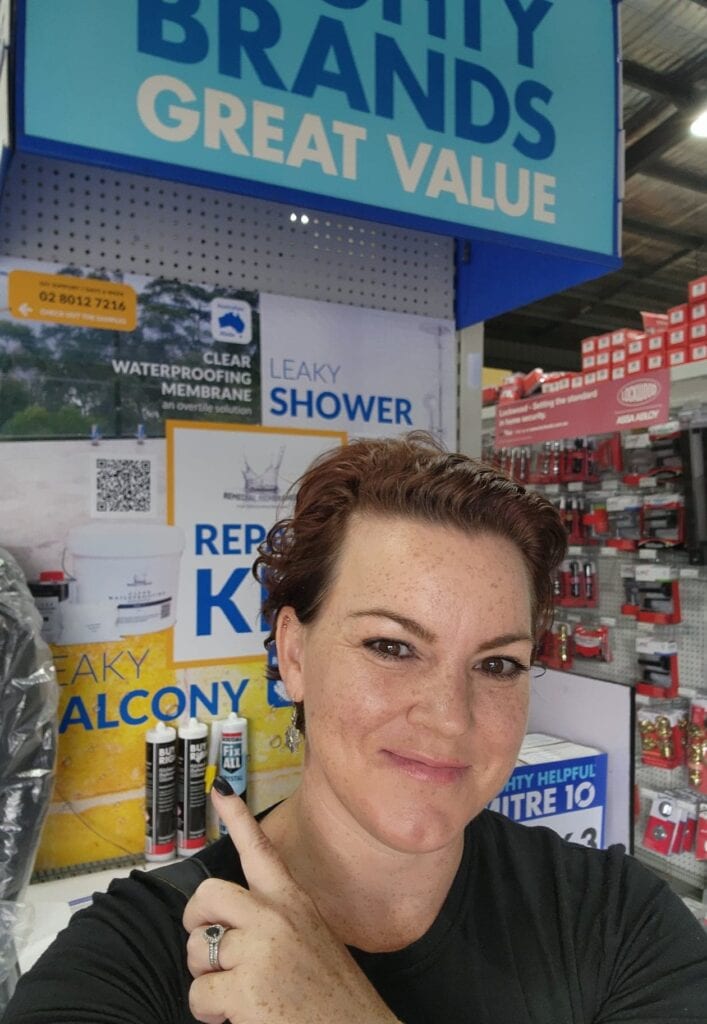 Sample Selfie
#MightyLeakyShowerRepairSelfieComp
Competition runs from 9am Wednesday 1st June 2022 to 5pm Thursday 30th June 2022. There is 1 image entry per person and 1 additional entry for each referral that enters the competition. Referral entries MUST note you as the referee otherwise the additional entry will not be added to your name. Winner will be drawn Friday 1st July 2022 and winner will be notified by phone and email. By submitting your entry you agree to receiving future correspondence from Remedial Membranes Clear Waterproofing Membrane, but can unsubscribe at any time. Any personal information gathered for this competition will not be passed on to any other organisations or people. You also acknowledge on entry that your image may also be used by Remedial Membranes on our website or social media for promotional purposes. For any queries please email social@remedialmembranes.com.au.