Tile Free Bathroom
Tile Free Bathrooms.... the impossible is now possible!
Want more flexibility with where you put your wallpaper? Now you can, painting Clear Waterproofing Membrane over your wallpaper removes its limitation and you can use it on your External facade, Splash back or Shower / Bathroom.
The impossible is now, possible! Choose from an extensive range to use throughout your home including in your wet areas. Usually breaking designs are expensive but Clear Waterproofing Membrane comes at a very affordable price!
Clear Waterproofing Membrane is originally developed for remedial works in wet areas and balconies, but in trying to find the products limitation we recognized the great potential it has for other applications, beyond its original purpose.
Wallpaper has been around for years and recently has come back in with the cutting edge full wall murals, look alike's  and edgy patterns and with the use of Clear Waterproofing Membrane we take these memorable designs and take them into new areas without changing their look. View our split images and see if you can tell which side is waterproofed…..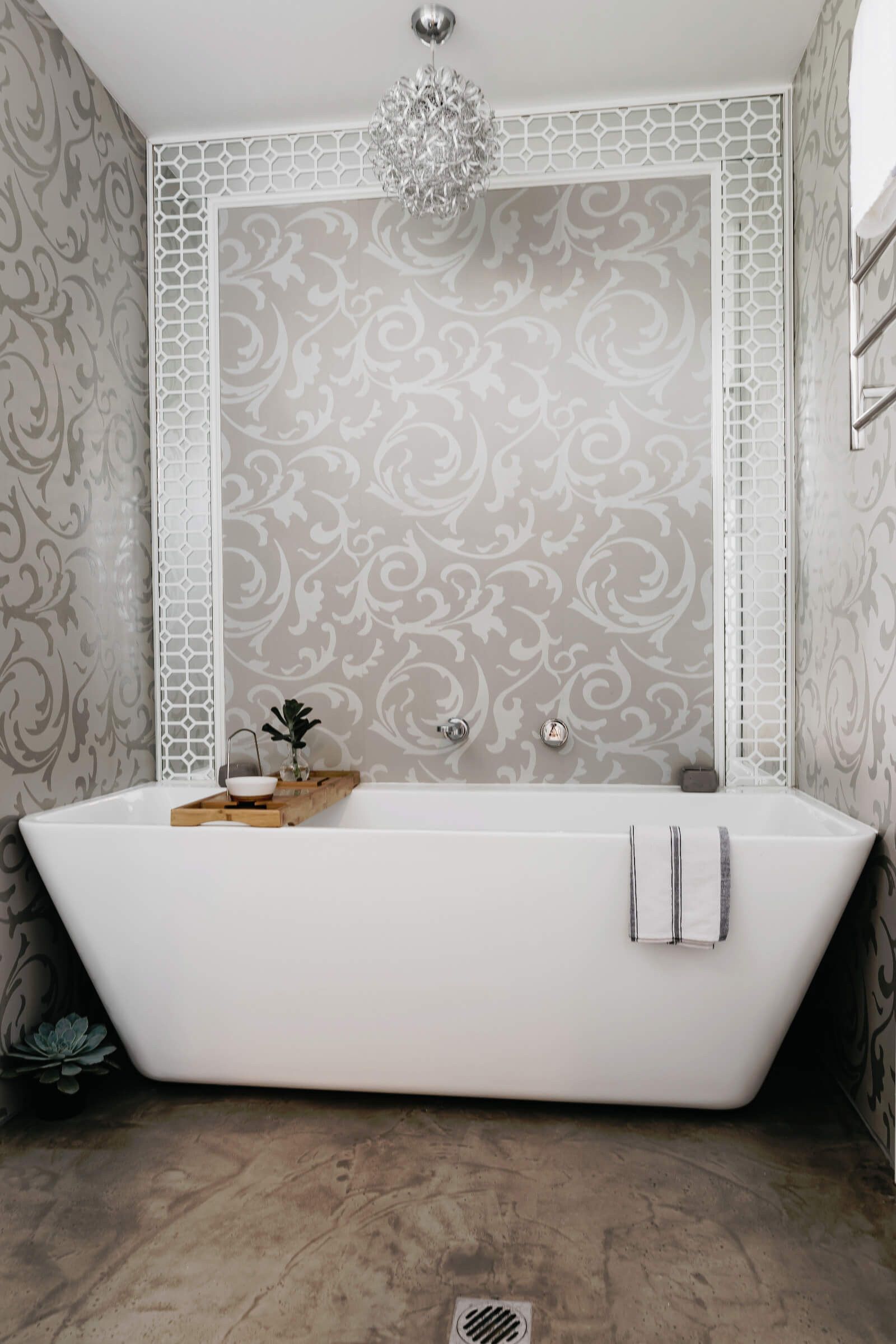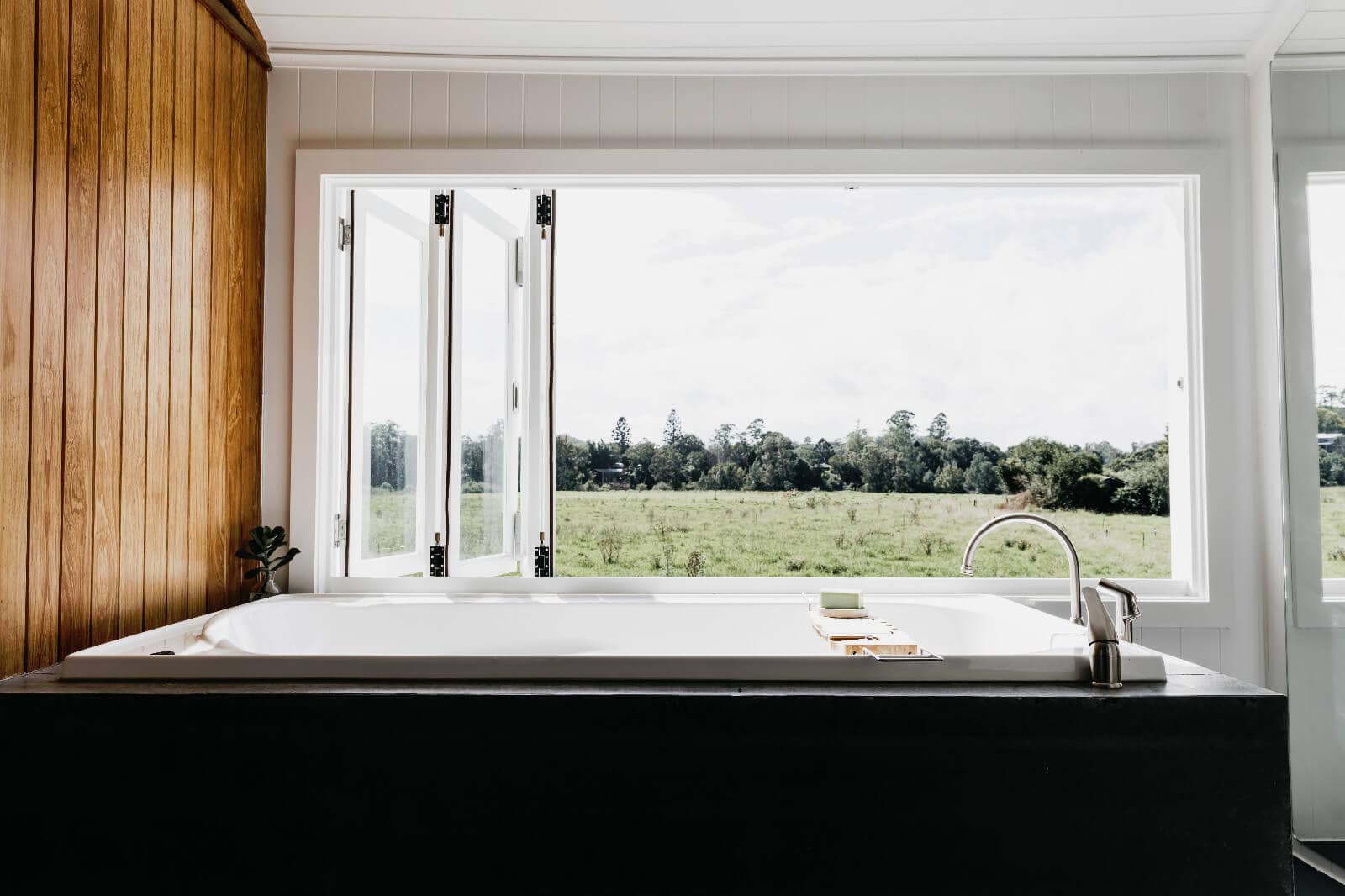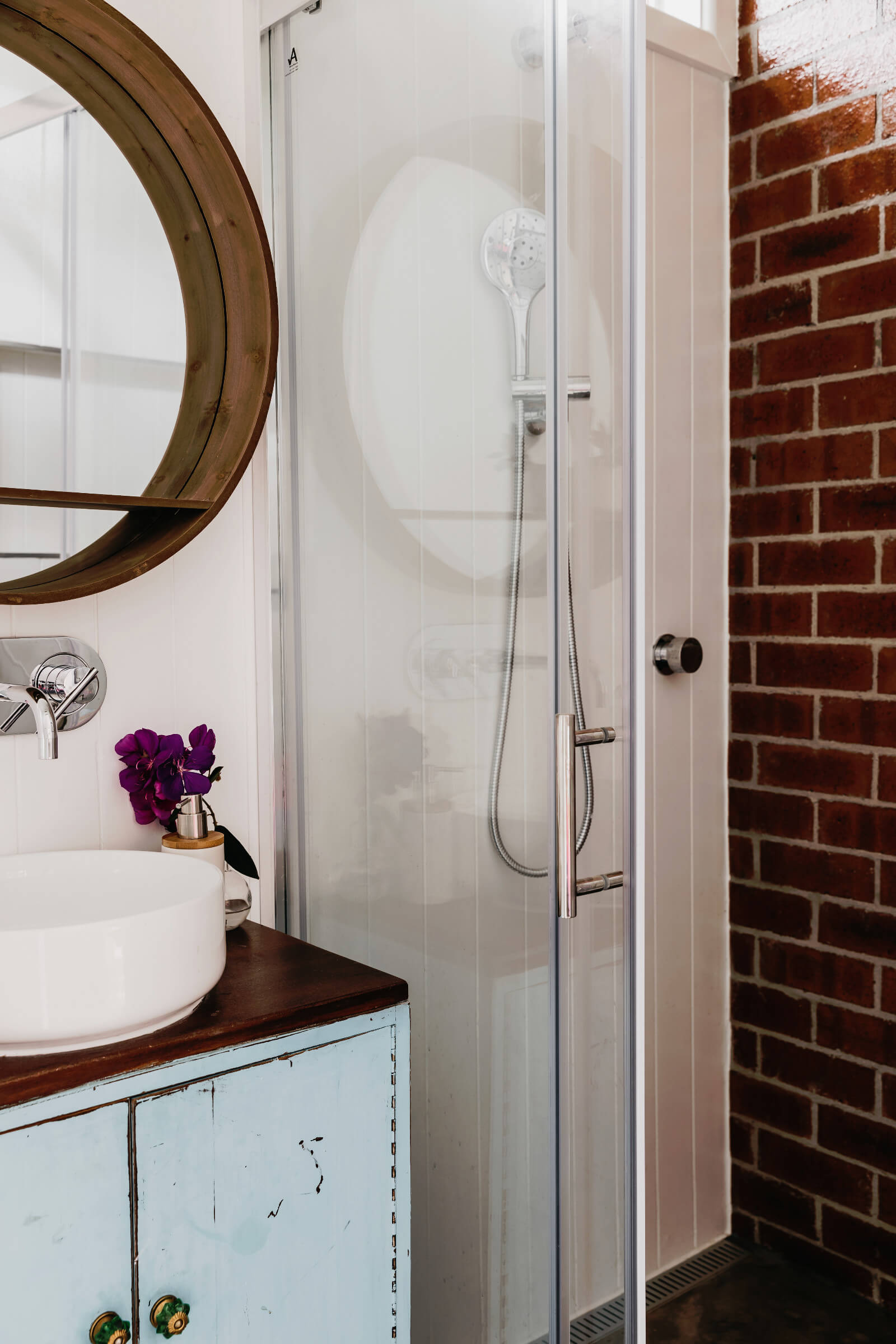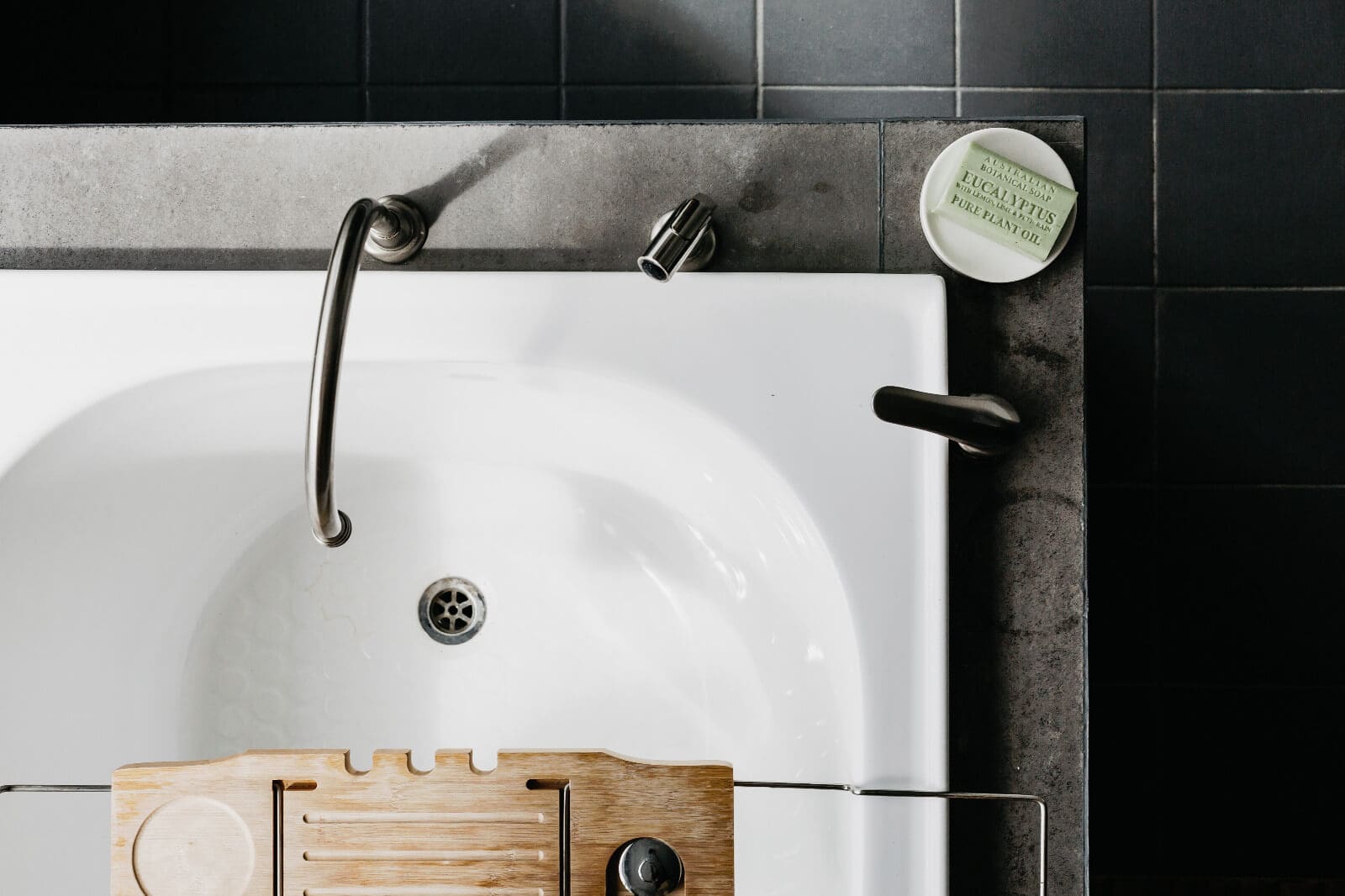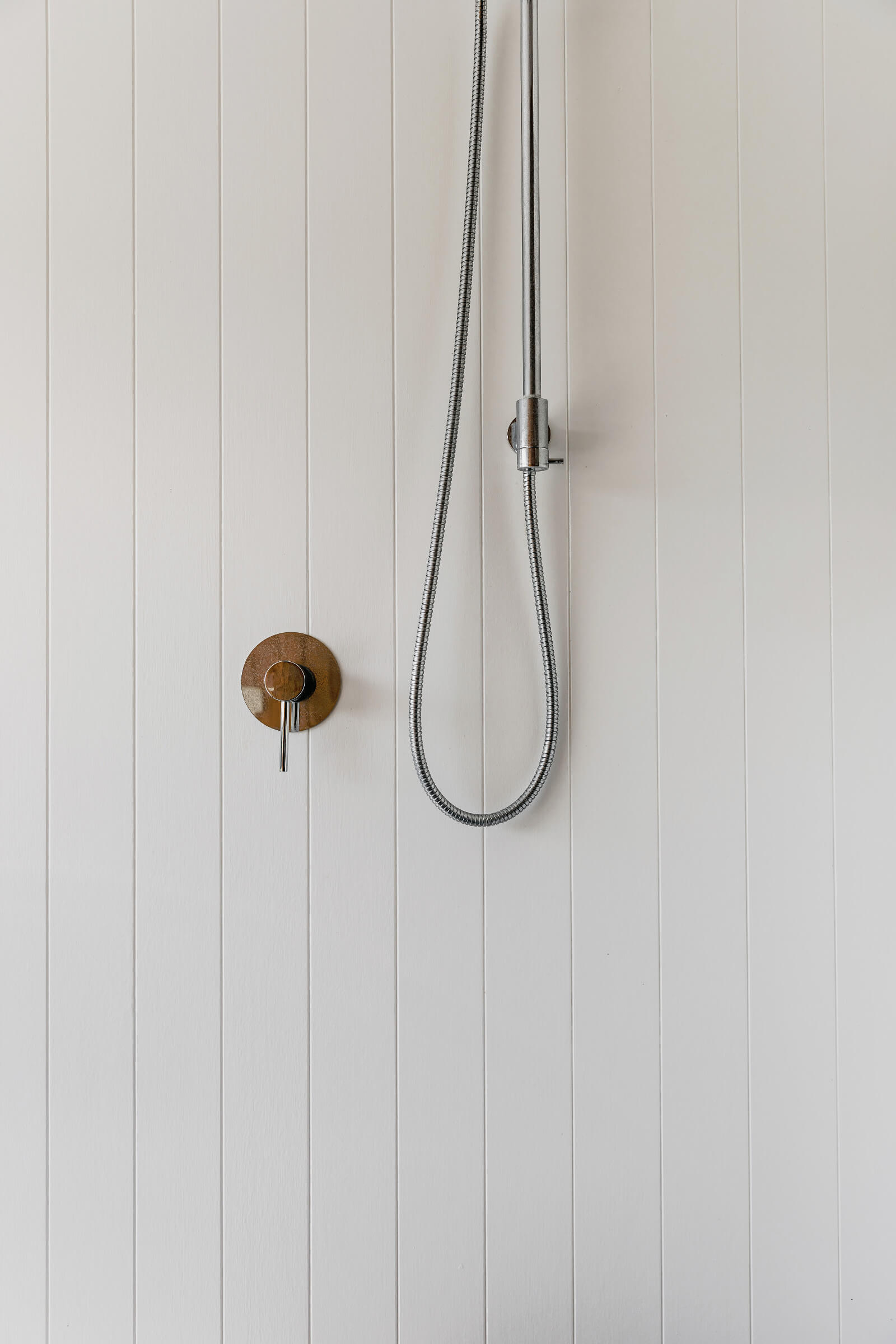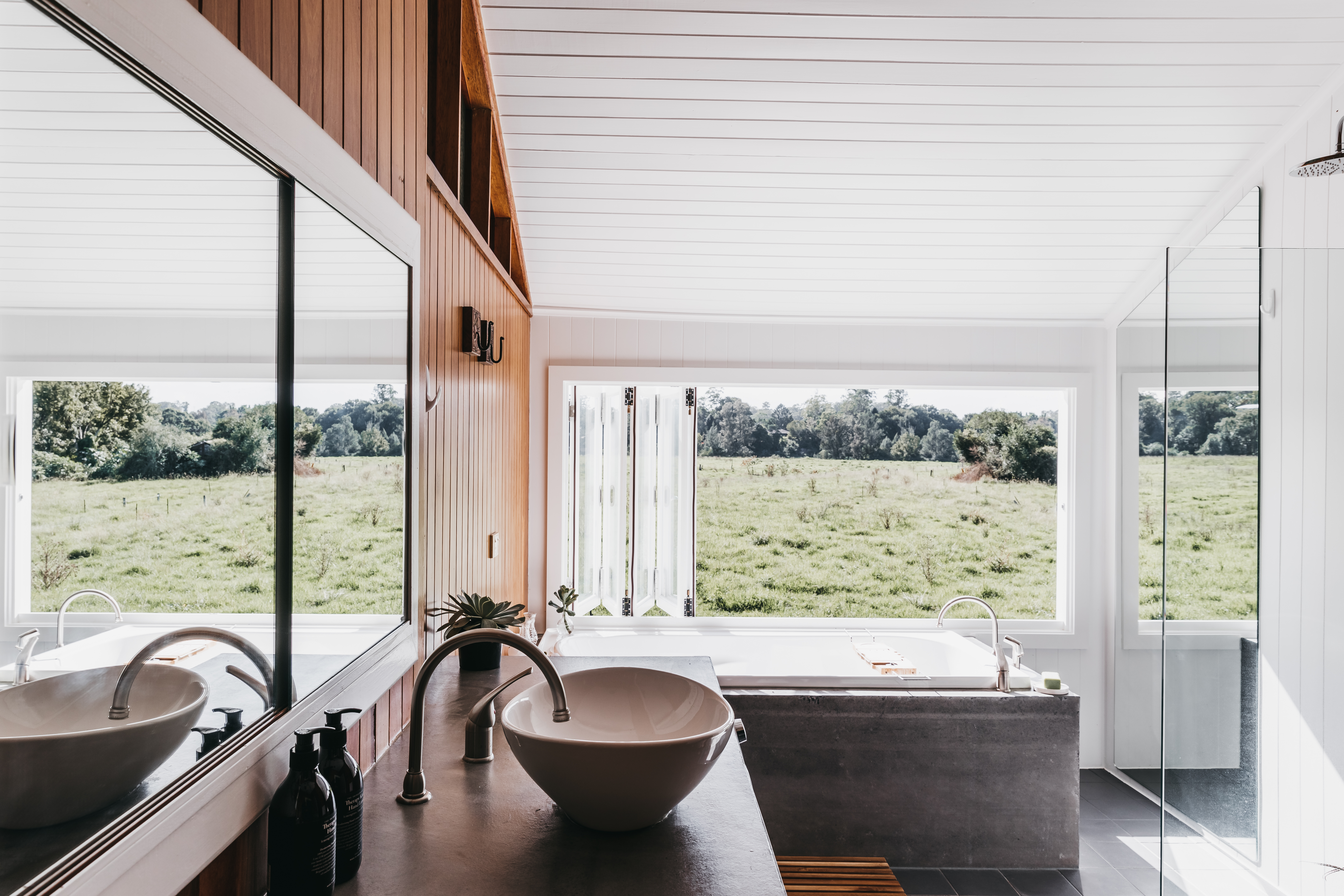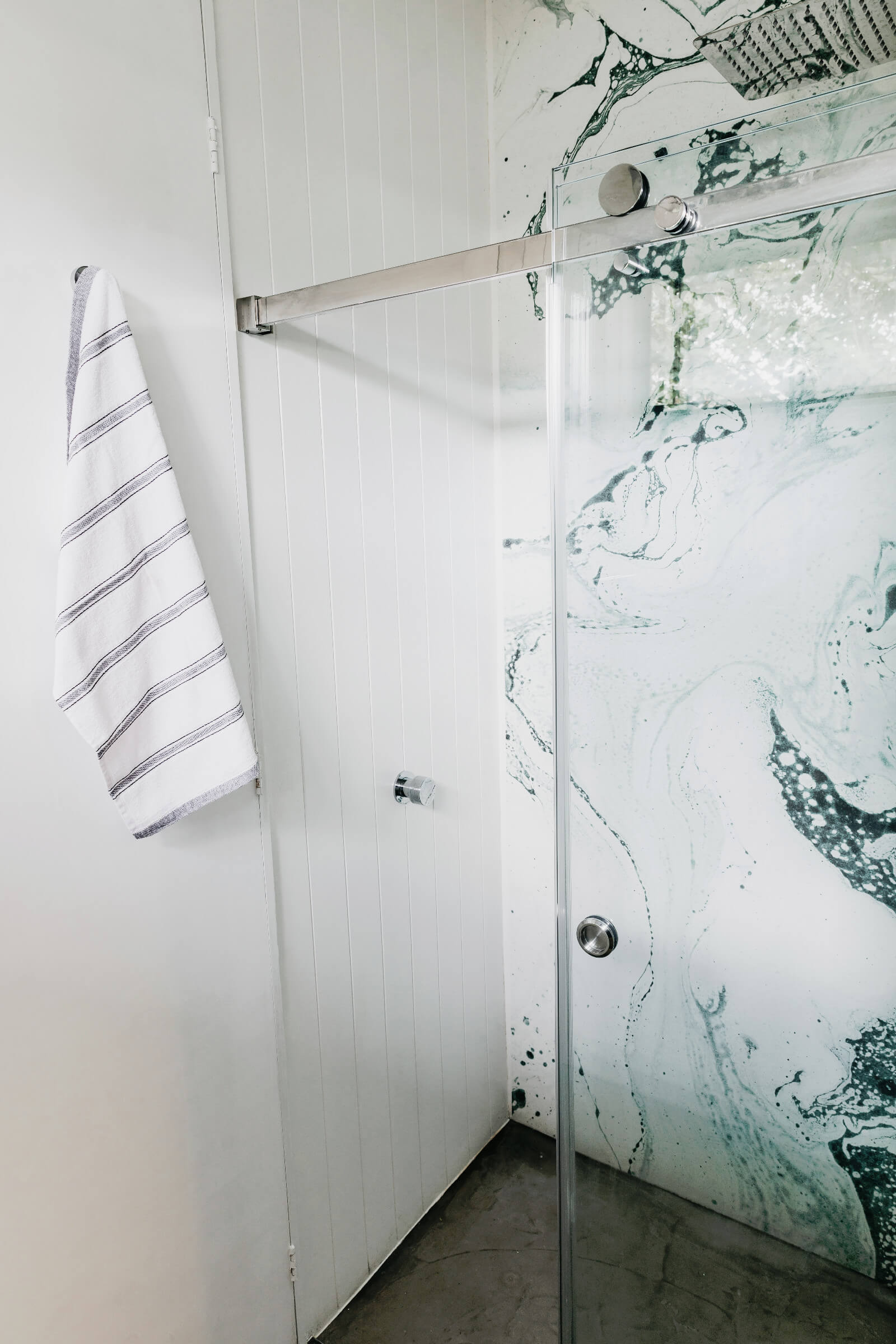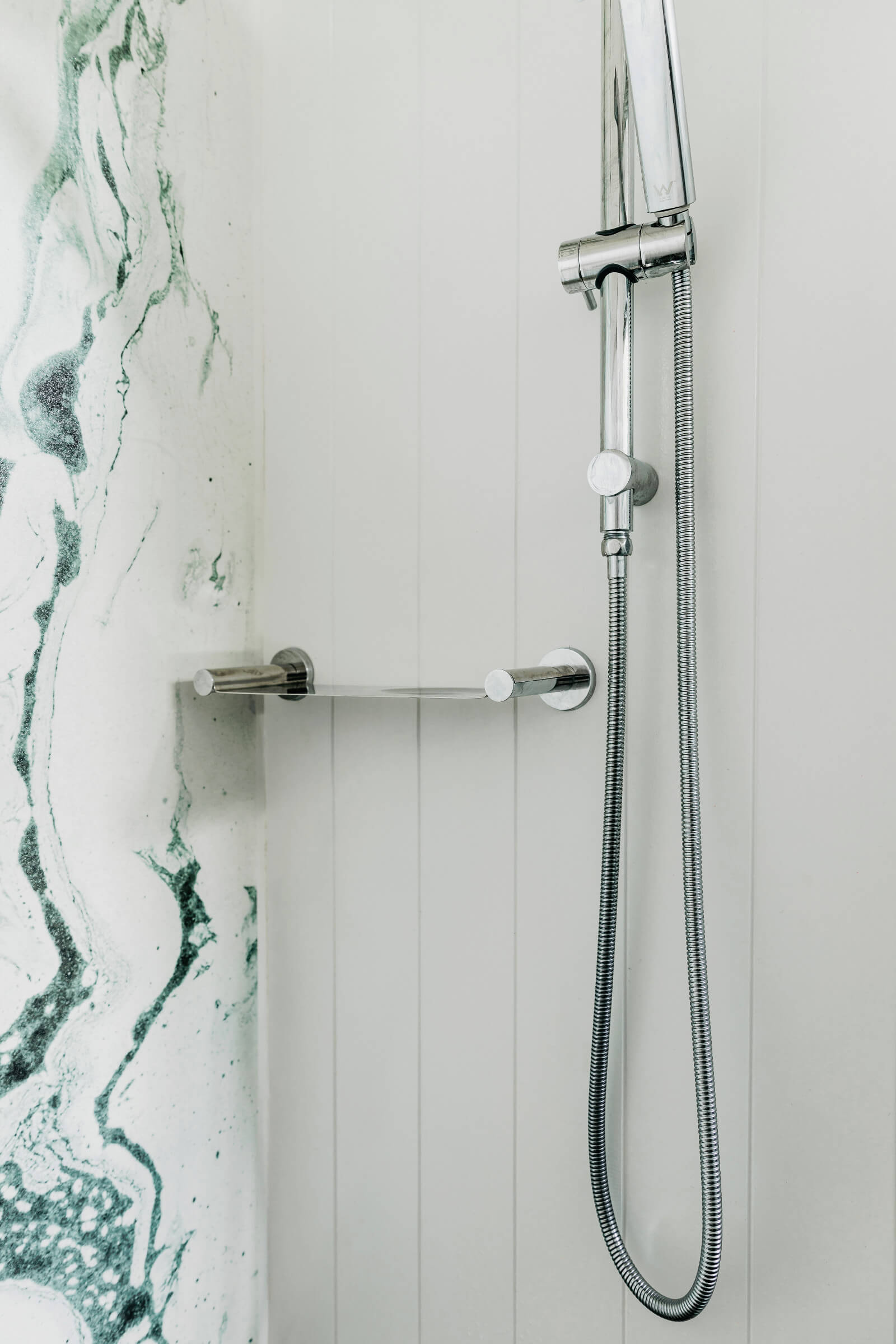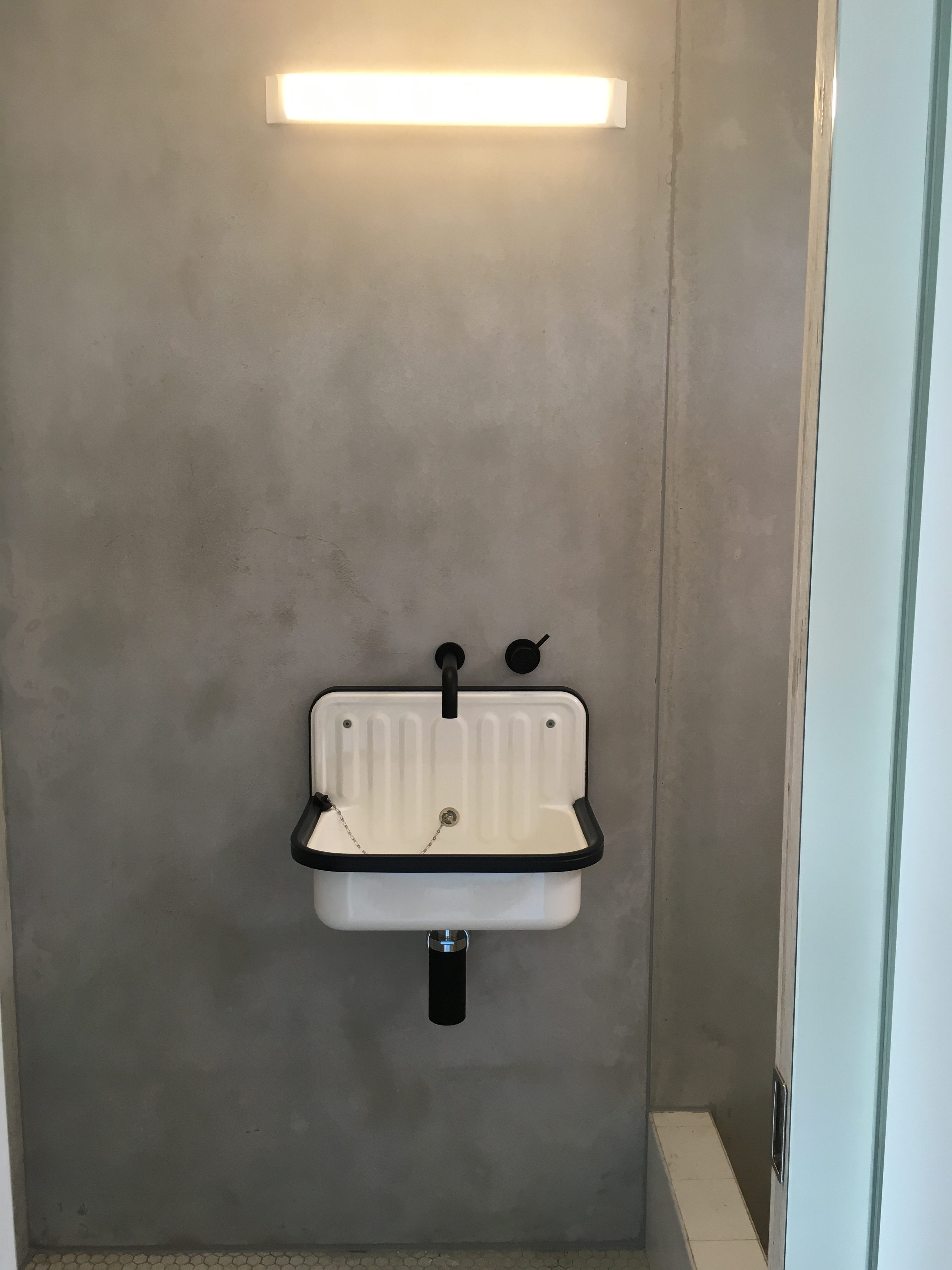 Coverage
Clear Waterproofing Membrane is a two part waterproofing system and for vertical wallpapered applications a 1:4 ratio is suggested (Part2:Part1). For instance 500ml Part 1 would require 125ml of Part 2, Part 2 is an adhesion promoter which increases the membrane thickness  for ease of application to reduce visible runs in the product.
As there is no trafficability for vertical surfaces only a thin coat of the membrane is required to seperate the water from the wallpaper. A good estimate would be 4m2 for every 1ltr of Part 1 (which also includes 500ml Part 2)
Cost Savings
Let's look at the savings of using a combination of Wallpaper and Clear Waterproofing Membrane in a standard bathroom without a bath, compared to tiling.
Floor Size: 8.2ft x 8.2ft = 67.27 ft2
Wall Height: 7.87ft, with 21.5ft2 removed for door, which leaves 236.8ft2
One of the walls would be a feature walls is 64.58ft2 and the rest of the walls would be standard white wall tiles.
Cost of materials: $379.00* $669.00
Cost of labour: $0.00 (DIY) $1673.32.00 (NON DIY)
Total: $379.00 (DIY) $2343 (NON DIY)
Total saving of $1,962.00 for a standard bathroom. (NON DIY)
Case Study based on Australian economy and changed to US dollar equivalent (exchange rate used US 1:1.32Aus Dollar)
UV Stable
Clear Wateproofing Membrane has tested the above types of paper in the sun for nearly a year with no visable fading in the wallpaper and no yellowing in the product. However, the suns impact on all wallpapers can not be predetermined as every wallpaper and colours should be treated seperately.